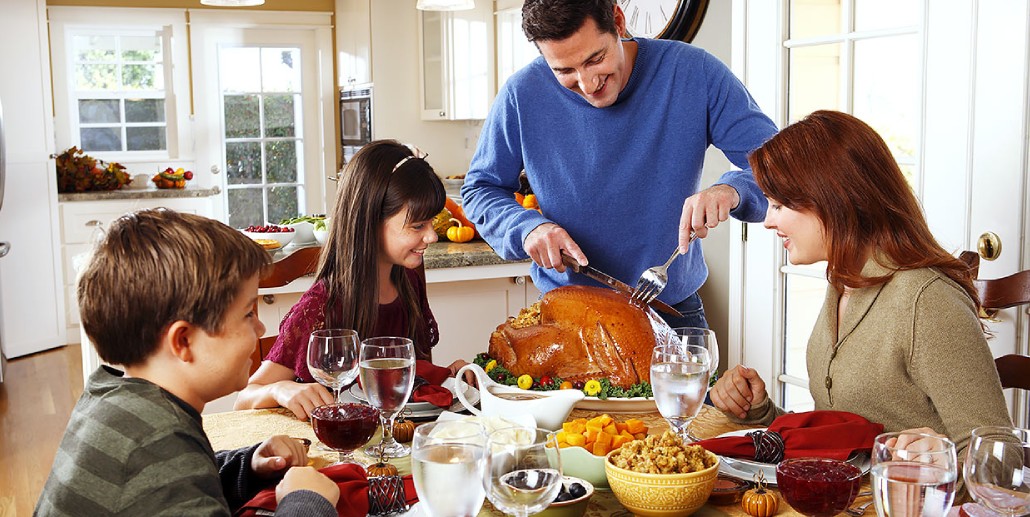 10 Tips to avoid weight gain during Thanksgiving
Covid-19 has confined us to our houses. Right now, most of us are working from our homes; this has given rise to many health problems, obesity being one of them. With Thanksgiving 2020 and the holiday season at the door, now people have something to cheer but, we also need to be more cautious about our health and weight during this season because of the many savory things to drool over.
A recent study concluded that, on average, an American consumes somewhere around 3000 to 5000 calories during the Thanksgiving meal. For most people, eating becomes their favorite pastime during the holidays. Some of us can shell out the extra pound that we gained, but many keep that permanently.
The festive season may also bring extra pressure and anxiety, including family, finances, and relationships. The stress may lead to bad eating habits among some people.
Here are some tricks and tips that you can follow to lower the guilt of not tasting your favorite dish and celebrating a healthy and fit Thanksgiving.
Burn the fat.
Try creating a calorie deficit and burn off that extra chunk of fat before entering into your favorite pool of dishes. Take a walk or do some squats early in the day and then again after dinner.
You can also consider planning some outdoor activities with your family before Thanksgiving dinner. Try doing a workout the next morning instead of bloating and feeling sluggish.
Try dividing your meals.
Instead of taking the big meal at once, saving up some calories makes up sense; eating small meals in the morning can help you take charge of your appetite.
Begin your day with a small breakfast – such as oatmeal, an egg, and a little yogurt. Taking small meals with several breaks is one of the best and easiest practices to avoid overeating and gaining weight. Don't adopt this practice suddenly during the holiday season as it can do more harm than good, but try to develop this habit over time.
Scrap the extra calories.
Consider including more veggies, fruits, and whole grains in your menu. Avoid sugary and caffeinated drinks as these constitute large amounts of sugar. Fill your plate with a smaller portion of meat rather than a large chunk.
Finish the veggies first, then hop onto something next.
Keep a check on your savor.
Food brings us joy and emotion, but we must have self-control over our appetite. Ditch the meals you can enjoy year-long and instead shift your focus on the meals that only comes once a year, so you also get to enjoy traditional foods.
Don't over-indulge in the desserts but if you are going to, then make sure to satisfy your cravings in one go without a second helping of those calorie-filled marshmallows.
The goodness of turkey.
Thanksgiving is incomplete without having a turkey in the thanksgiving dinner. It is savory, delicious, and one can never get full having it, but by following several eating etiquettes, you can satisfy your galop and have a check on your calories as well.
Eating slowly and enjoying every mouthful of the thanksgiving turkey can help you enjoy your food and remain fit as well. The fast-paced life has led people to finish things quickly, depriving them of getting the best out of many things. Going back to the old eating habits where the family used to have dinner on the dining table while talking and sharing beautiful moments can help reduce the extra mindfulness of eating slowly and bite the food a sufficient number of times before galloping.
Get the best out of your mocktails.
Staying hydrated is one of the best practices, and that would be even more fun if you do that with a mocktail that can have a little bit of alcohol in it. Who's going to know? Isn't it? Have a glass of wine, and enjoy sparkling water. This way, you can stay hydrated besides having a check on your calories and also staying sober.
Prepare a healthier food buffet.
If you are hosting the Thanksgiving dinner, you might consider including only healthier meals on your food menu, including vegetable, white turkey meat, and mashed potatoes. Keep the portion of the meat thin and lean so that people can enjoy the food without overfilling their plates.
Try not overdoing the things in the process of enjoying the Thanksgiving dinner. Keep the servings small and let the people savor your beautifully prepared meal.
Maintain the weight and not lose it.
Yes, you read that write. The holiday is a time to enjoy and cherish the beautiful things around. With busy schedules of dinner parties and not to mention the BBQ's, a lot is happening everywhere in the holiday season; you don't need to overburden yourself with yet another task of giving up on your favorite foods.
The significant thing to remember is not to overtake any food you like the most because it is much easier to gain the calories and a lot tougher to shed once you have acquired it.
Socialize and avoid.
When your sweet tooth starts to search for that brownie, begin to search for someone to talk to instead. The conversation will not add calories to your day but make sure to have the conversation away from the food table.
Plan well in advance.
Are you looking for a piece of advice on how to control your calories during Thanksgiving? Here's one – prepare well and in advance, mark your calendar with the Thanksgiving, and don't forget to exercise daily until the day arrives. This way, you will remain in shape and enjoy the Thanksgiving dinner as well.