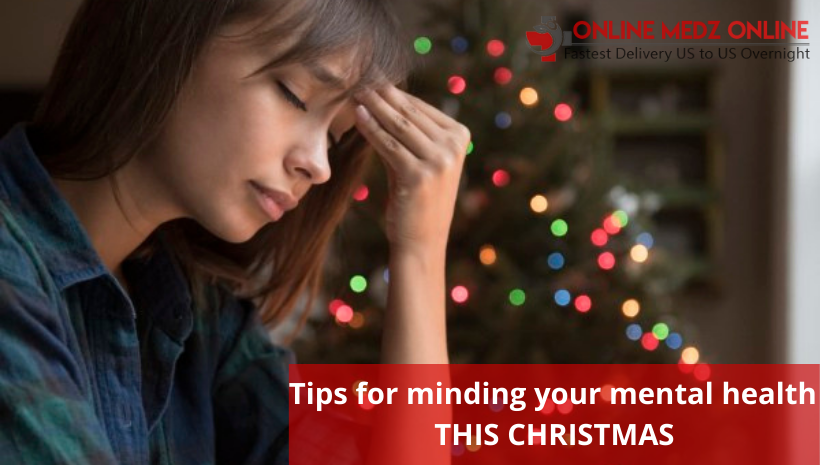 Tips for Minding your Mental Health : THIS CHRISTMAS
Mental health during Christmas: Some Tips for Coping
Mental health during Christmas: Some Tips for Coping Traditionally, Christmas is a time to share food and love with our nearest and dearest. This year, this may not be possible for many of us because of the new Covid-19 variant Omicron. With lockdowns and travel restrictions, we may need to adjust and take care of our mental health. Looking after our psychological health proactively is more considerable than ever as we enter the holiday season.
The pandemic has affected every one of us in different ways, and there seems to be little or no doubt that the average mental health condition of the whole population has declined. When our loved ones are usually the closest, this year, it seems challenging to meet and celebrate with them.
Even without the current pandemic situation, the festive season brings stresses and strains, so due to added pressures this year has presented to us, we should focus more on mental health.
Right from the beginning, it is essential to clarify that we are offering nothing that can fill the void and heal the anxiety loneliness the pandemic has produced. This blog will help you know about some small steps that can make significant benefits.
Take Rest
Sleep is as essential as nutrition and diet to keep our bodies and minds healthy. Losing sleep interferes with the mood, and it is not just intuitive but also backed by research. If we do not get sufficient rest, we are more likely to feel tired and pessimistic when things are not working according to plan, and we are less likely to feel happy when they go well. Sleep deprivation or reduced sleep duration can dampen our mood. Currently, when the nation's spirit is at its lowest due to loneliness during the festival season, sleeping a little bit more might work as a relatively more uncomplicated way to get the scales in our favor. It would help if you noted that the relationship between mental health and sleep is complex and two-way, i.e., lack of sleep can damage mental health, and mental health can impact sleep quality.
Keep active
Together with sleep, you must keep yourself active also and do some exercise that can boost your mental health. With the extreme drop in temperature, forcing ourselves to go out can become increasingly challenging. Reports have shown that keeping yourself physically active can boost mood in both the short and long term. You are not required to run a 4-minute mile race to get mental benefits from exercise. Doing some physical activity in leisure time, such as a 15 to 20 minutes short walk, can also help and provide greater psychological well-being. So even small and simple steps count, such as walking your dog for an extra mile or dancing in your kitchen, can help.
No one can deny that neither sleep nor exercise can replace a hug from a friend or relative. Still, momentary mood or overall upliftment of perspective can help us manage disappointment better and reframe the difficulty we face this year.
Addressing loneliness: Yours and Others
For a large chunk of the population, loneliness has already been a part of 2020 and 2021. Reflecting on relatives and friends during the festive season is likely to intensify the feelings of isolation. To combat this situation, make an effort to have contact, whether it is via a simple phone call or video chat, schedule some casual conversations. You can take some time and be there for others also. Because like you, others are also facing loneliness. If safe and permissible in your locality, meet up with a local friend somewhere outside and take a walk.
Have simple conversations rather than discussing loneliness and how the pandemic is causing destruction—Check in with others virtually with the help of texts, emails, and social media. Rather than room scrolling or engaging yourself in overthinking, send a "Hello" or "How are you?" to someone you miss as they are likely to forget you too. Stay occupied as empty time can move slowly. You can do gardening, decorate some corner of your house, read books, find a new podcast, pick up that guitar, listen to new or old songs, start drawing again, or learn a new skill. An engaged mind is less likely to dwell on loneliness. And, people who stay on enjoyable tasks enter into a state of flow fared better during quarantines and lockdowns.
Expect less, Comprehend more
Not every person is on the same page regarding the difficulties due to the pandemic. Some individuals might still be scared and shielding themselves, while others may have succumbed to "pandemic fatigue" and do everything in their control to return to the pre-pandemic normal. Some family members might not be ready to socialize, and they may be pushing for a family meal, while others sensibly prefer visualizing a Zoom-based meal plan.
Try to understand each other because these differences in conditions can cause disappointment with additional stress. It is essential to have a frank discussion among family members and friends about what they expect this year. And, if not comfortable with the plan, say no. Be in charge and make your own decisions to protect your mental health.